WELCOME TO
CALIFORNIA FERTILITY CLINIC
Los Angeles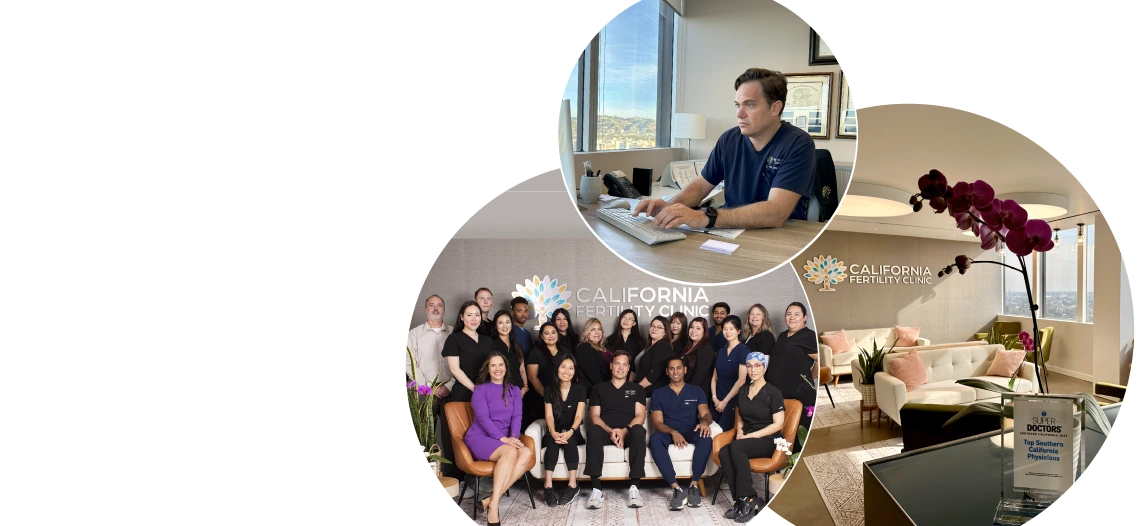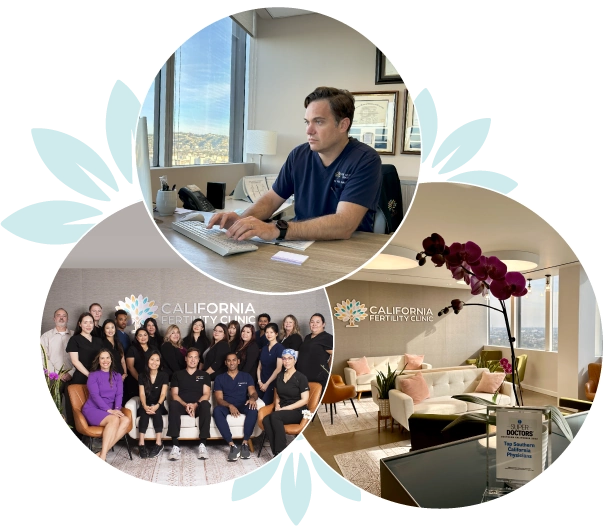 When you need help achieving your fertility dreams, CFC is here for you!
We are located in the heart of downtown Los Angeles, just minutes away from Hollywood and Santa Monica. We provide the highest level and personalized fertility services and treatments such as IVF, ICSI, egg freezing as well as genetic testing, surrogacy, and egg donation for both domestic and international patients. We have an experienced and caring team who have strong medical and embryology backgrounds.
California Fertility Clinic is associated with Tree of Life Center Fertility Clinic, a top fertility clinic in the San Fernando Valley that has been operating since 2004. CFC is now under the leadership of Dr. Jovanovic and his staff.
Dr. Jovanovic is double board-certified in general Obstetrics and Gynecology and Reproductive Medicine in both the United States and Germany, and has comprehensive experience providing fertility care in both Europe and the United States.
Caroline Kim is the physician assistant to Dr. Jovanovic and is fluent in Korean and Japanese. She has extensive knowledge in fertility evaluation and treatments. Our clinic is highly regarded among the Asian communities in Los Angeles and internationally. We regularly have patients traveling for treatment from Korea, Japan and other parts of Asia.
Dr. Man Li, the laboratory director, manages the laboratory and tissue bank, which will remain on-site at the current location. By keeping the tissue bank on-site, we provide the best circumstances and success for your fertility needs.
CFC has a highly skilled team from multicultural backgrounds. We speak various languages, such as Korean, Japanese, Chinese, Spanish, German, Russian, and Persian in order to make everyone comfortable and to alleviate any language barriers.
Make an appointment today to see how CFC can help you with your fertility challenges.
Location: 5455 Wilshire Blvd., 19th floor, Los Angeles, California 90036.
Contact: 323-525-3377
Connect with us
San Fernando Valley:
18370 Burbank Blvd. Suite 511
Tarzana, CA 91356, USA
Phone: +1 (818) 344-8522
Miracle Mile:
5455 Wilshire Blvd. Suite 1904
Los Angeles, CA 90036, USA
Phone: +1 (323) 525-3377
Canyon Country:
26615 Bouquet Canyon Rd Suite #1
Santa Clarita, CA 91350, USA
Phone: +1 (818) 344-8522