WHY ARE OUR DOCTORS UNIQUE?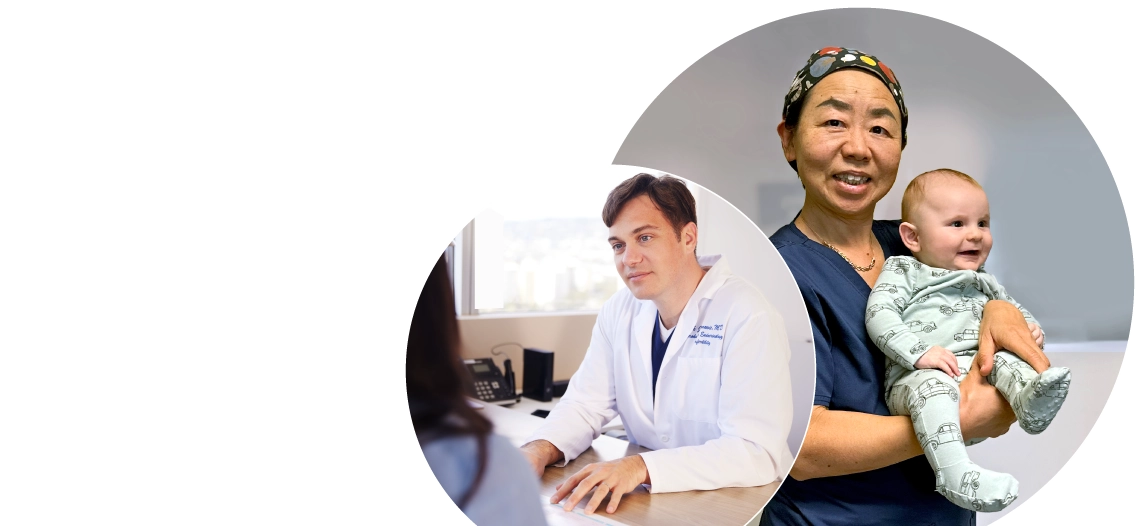 Dr. Jovanovic and Dr. Ben-Ozer have an outstanding academic track record. Dr. Jovanovic completed both his residency and fellowship at Ivy League schools and is double board certified in Reproductive endocrinology and infertility. Dr. Ben-Ozer has been providing exceptional care for over 20 years and is a highly valued physician in Los Angeles. Both doctors have dedicated their entire careers to treat patients who have fertility problems.
Our philosophiy is to provide individualized treatment and not only assign premade protocols to different groups of patients. We strongly believe that while we want to restore the ability to reproduce, we want to do this with minimal intervention. This means that we take special care not to over prescribe medication or drugs and we always maintain a rationale to justify why a patient is receiving the medication and whatever trying to achieve. What we do rely on help from our nurses, our doctors are going to be involved in every little step of your treatment.
Please contact us to schedule an appointment using the form below
Or call us directly. (We also offer Zoom and Telephone consults to make the process more convenient for you)
Connect with us
San Fernando Valley:
18370 Burbank Blvd. Suite 511
Tarzana, CA 91356, USA
Phone: +1 (818) 344-8522
Miracle Mile:
5455 Wilshire Blvd. Suite 1904
Los Angeles, CA 90036, USA
Phone: +1 (323) 525-3377
Canyon Country:
26615 Bouquet Canyon Rd Suite #1
Santa Clarita, CA 91350, USA
Phone: +1 (818) 344-8522