LGBT Family Options
Fertility treatments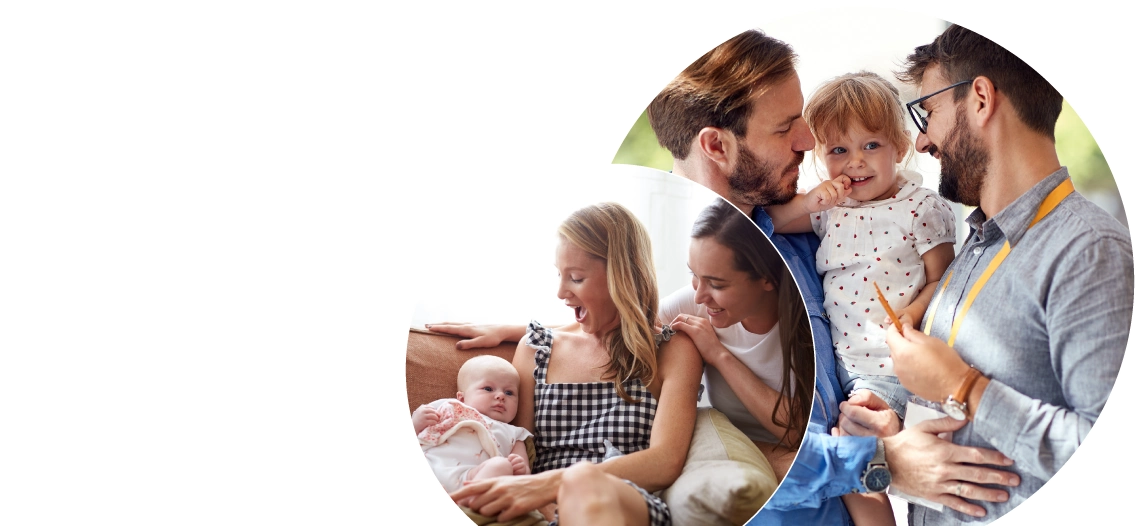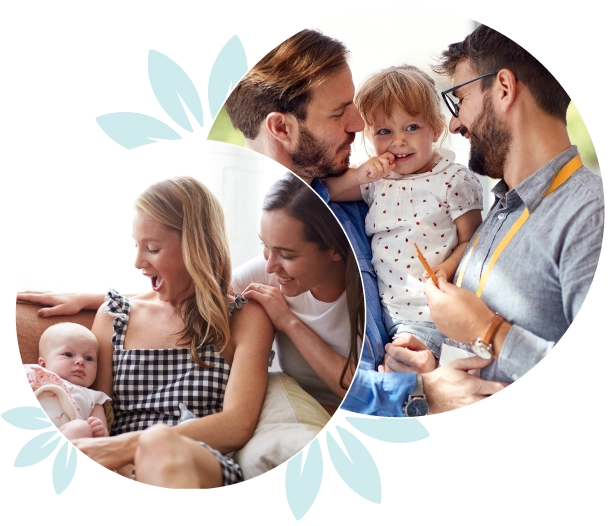 WHAT WILL YOU NEED TO GET STARTED?
Your unique situation might call for an egg donor, a sperm donor, and/or a gestational carrier (surrogate) who will care for your embryo and fetus until birth. TLC offers fertility options and a complete range of services for every type of lifestyle and partnership in an environment full of tender loving care.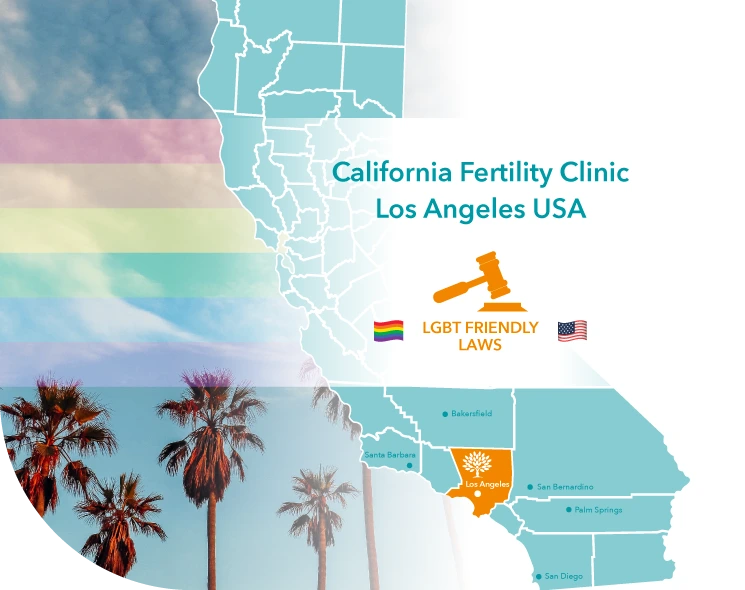 DIGNIFIED. PROUD. EQUALITY. EVERYONE.
International cultures and governments have increasingly begun to grant equal rights to members of the LGBTQ+ community, which is still not the case for many parts of the world. TLC welcomes and embraces members of the LGBTQ+ community who want to begin their journey to create their own family.
LESBIAN COUPLES
The basic hormone tests for fertility issues will help you learn if you have any conditions that should be treated before you can get pregnant, whether you're ovulating, and your ovarian reserve. Hysterosalpingogram (HSG) will help assess whether or not your Fallopian tubes are open and healthy.
Treatment may be as simple as intrauterine insemination (IUI) (also known as artificial insemination) using donor sperm from an anonymous or known donor. For women with diminished ovarian reserves or tubal or pelvic factors, in vitro fertilization (IVF) may provide the best chance for pregnancy.
Treatments

Intrauterine Insemination (IUI)

In Vitro Fertilization (IVF)

Reciprocal IVF (CO-IVF)

Donor Egg Treatment

Donor Egg Treatment with Gestational Carrier
GAY MALE COUPLES
While gay men have faced more biological and financial challenges in becoming parents, there are ways to overcome many of these barriers! In order to have a biological child, a gay man needs a female gestational carrier who will carry the baby. In traditional surrogacy, the surrogate is inseminated with one of the male's sperm and is the biological mother of the child. In gestational surrogacy, donor eggs from another female are fertilized with the man's sperm in the embryology lab. The resulting embryos are then transferred to the surrogate's uterus.
Treatments

Dual Insemination

Donor Egg Treatment with Gestational Carrier
TRANSGENDER
Are you a transgender male or female interested in having genetically related children today or at some point in the future? When going forward with a transition, you have many options for future genetic children. If prior to transition, we may recommend freezing your eggs or sperm before going forward with surgery or hormonal treatment.
FEMALE TO MALE (TRANSGENDER MEN)
The effect of prolonged treatment with exogenous testosterone on the ovaries function is still being researched. Testosterone therapy usually leads to anovulatory state and amenorrhea, which is sometimes reversible upon discontinuation of testosterone therapy.
Treatments

Intrauterine Insemination (IUI)

Reciprocal IVF (CO-IVF)

Donor Egg Treatment with Gestational Carrier
MALE TO FEMALE (TRANSGENDER WOMEN)
For transgender women, current research suggests that prolonged estrogen exposure of the testes may result in damage. The most successful option thus far for transgender women's fertility preservation is sperm freezing (cryopreservation of sperm) before beginning hormone therapy.
Treatments

Intrauterine Insemination (IUI)
IUI increases the number of sperm that can reach the Fallopian tube, subsequently increasing the chance of fertilization. This treatment offers sperm an advantage by giving it a head start. Sperm also bypasses the cervical mucus that in some cases inhibits the sperm progression. Best results are achieved when the IUI is performed exactly at the time of spontaneous ovulation. An artificial ovulation trigger in form of hCG (pregnancy hormone) can further optimize insemination timing.
Our Locations
Los Angeles
5455 Wilshire Blvd. Suite 1904
Los Angeles, CA 90036, USA
Phone: +1 (323) 525-3377
Canyon Country
26615 Bouquet Canyon Rd Suite #1
Santa Clarita, CA 91350, USA
Phone: +1 (818) 344-8522