Surrogacy & Egg Donation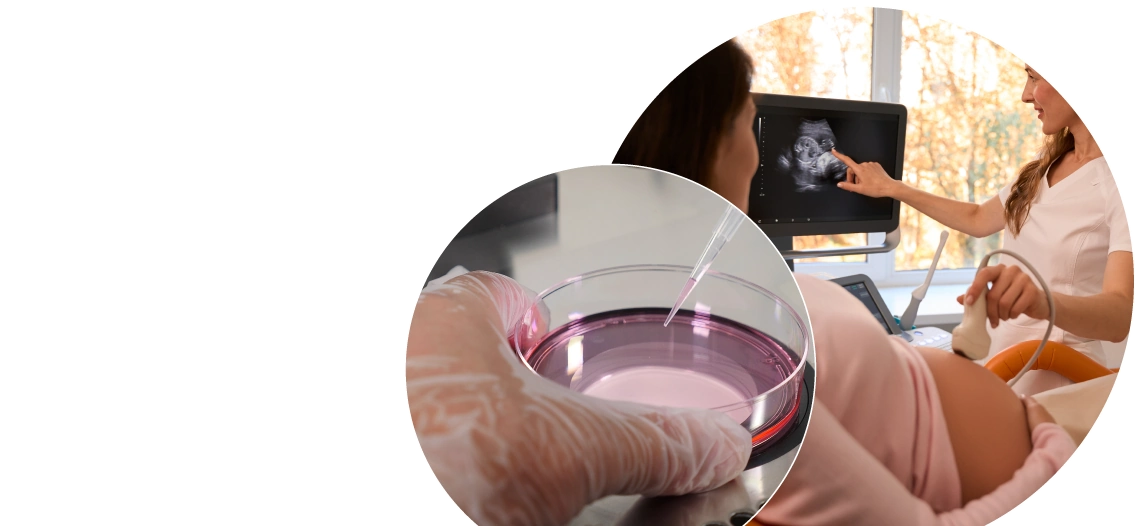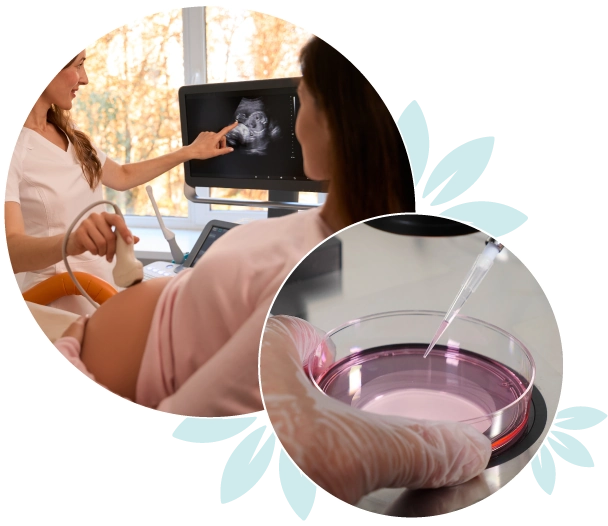 Surrogacy
There are two kinds of surrogacy. One is a traditional surrogacy, and the other one is a gestational surrogacy. The main difference is that in traditional surrogacy, the surrogate is the biological mother of the child, because her own eggs are used for the process. The gestational surrogate has no biological link to her baby.
Surrogacy provides:
women
same sex couples
singles
with the opportunity to have children, when they have difficulties conceiving on their own or other assisted reproductive technologies have failed.
A surrogate is a woman who carries and delivers a baby for another person/couple rather than for herself. There are many complex medical and legal aspects surrounding surrogacy and it is important to find a reputable agency & fertility clinic to assist you throughout the course of treatment.
Why choose TLC when choosing a surrogate:
If you are considering using a surrogate, we are proud to say that we work with a number of agencies locally and internationally.
We provide personalized care by our fertility specialists
Our clinic offers surrogate screenings and monitoring visits in office
All the surrogates that are screened undergo a comprehensive physical and psychological evaluation by one of our fertility specialists
Able to coordinate with international clients either via zoom consultations or in-person visits
Will be assigned a dedicated third-party cycle coordinator who will help navigate the entire process
How the surrogacy process works:
The intended parent(s) will first be seen and evaluated by our fertility specialists, who can then identify the possible causes of their infertility and provide them customized recommendations.
The female partner or egg donor undergoes an IVF cycle to produce the eggs.
Egg donors can be prepared for an IVF cycle locally, but can also be done remotely through due to distance. We will be happy to advise the best approach in consultation.
Once the eggs have matured, the female undergoes egg retrieval procedure followed up with TLC's laboratory.
The eggs are then fertilized with the partner's sperm by our skilled embryologists. The embryos development are closely monitored and parent(s) will be given updates.
We offer the latest advancements in technology, the embryos can be tested via PGT (pre- implantation genetic testing) to ensure that only the best embryos are being transferred.
The embryo is then transferred into the uterus of the carrier - where she will carry the baby to term.
Egg Donation
The decision to become an egg donor is a very personal one. This generous act can give hope to women and couples who had difficulties conceiving a child on their own. Many women who choose to donate eggs do so out of compassion and a desire to help other families.
Donation is anonymous when appropriate, and selection by potential recipients is the first step toward the rewarding experience of completing someone else's family.
We are pleased to inform you that we are working with other agencies, some locally, to offer you the best selection for an egg donor. Please do not hesitate to share your wishes with us, we will do our best to make sure that you are fully satisfied with your choice. We will give you the time you need to make this final choice, and we will be happy to support you.
Why a fertility specialist may recommend using an egg donor: For patients who may not have any viable eggs or are unable to produce eggs that will result in a positive pregnancy. Fertility specialist may recommend using donor eggs.
Egg donation may be a suitable option for patients who are experiencing the following but not limited to:
Women who have diminished ovarian reserve
Women who may not have viable eggs or produce embryos that cannot support a pregnancy
Diagnosed with certain cancers and/or undergone chemotherapy
Advanced age
Why choose TLC
We work very closely with both our in-house egg bank, and renowned egg banks internationally.
Egg donors are thoroughly screened at our office by our fertility specialists.
You will be assigned a dedicated third-party coordinator, who will assist throughout the entire process.
Intended parents and egg donors are carefully screened and matched to ensure they are genetically compatible and appropriate for the intended parents' needs.
Our Locations
Los Angeles
5455 Wilshire Blvd. Suite 1904
Los Angeles, CA 90036, USA
Phone: +1 (323) 525-3377
Canyon Country
26615 Bouquet Canyon Rd Suite #1
Santa Clarita, CA 91350, USA
Phone: +1 (818) 344-8522