Nastaran Foyouzi M.D.
FACOG, FACMG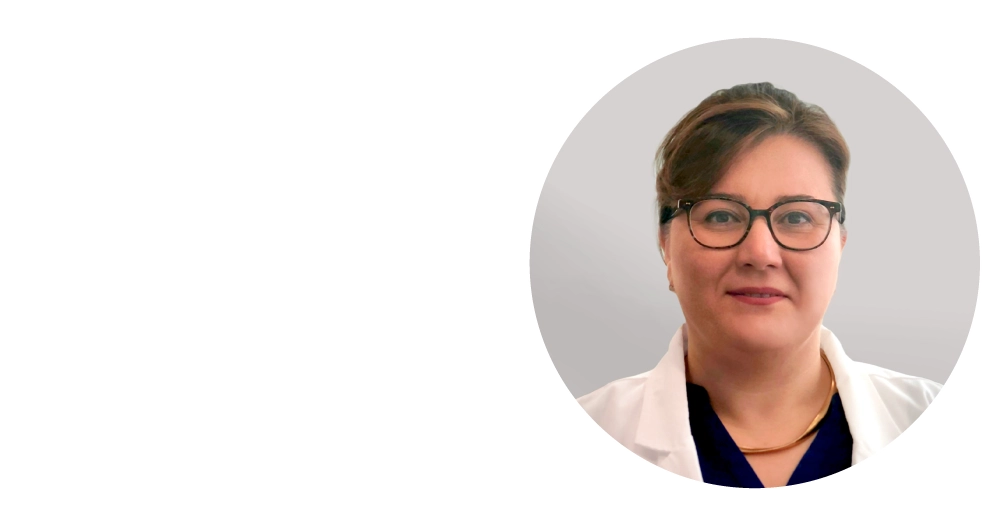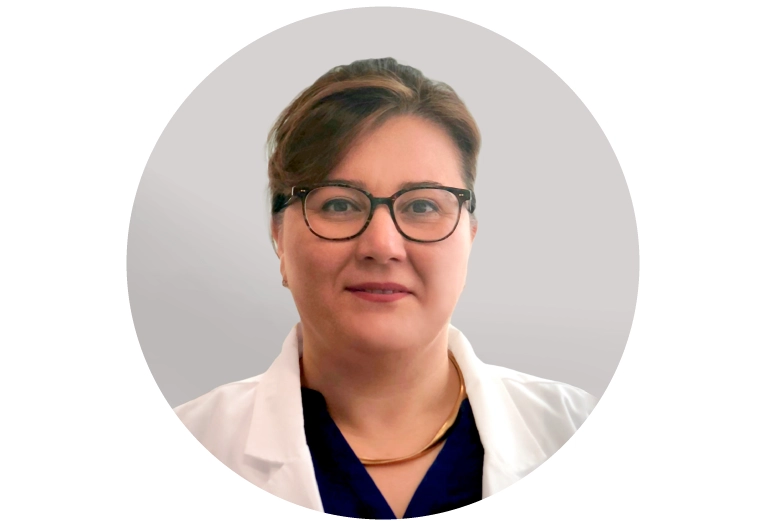 Dr. Nastaran Foyouzi holds board certifications in Reproductive Endocrinology and Medical Genetics from the American Board of Obstetrics and Gynecology (ABOG) and the American Board of Medical Genetics and Genomics (ABMGG). She completed her internship in Obstetrics and Gynecology at Yale University, followed by her residency at Washington University in St. Louis. Subsequently, she pursued a fellowship in Reproductive Endocrinology and Infertility (REI) at the University of California in San Francisco. Following the completion of her fellowship, Dr. Foyouzi joined the faculty of the University of Michigan as a WRHR Scholar, funded by the NIH. In 2015, she decided to expand her expertise in REI by pursuing training in medical genetics. She completed her fellowship in Medical Genetics at UCLA, where she provided care to patients with various genetic conditions.
Dr. Foyouzi is among a select group of reproductive endocrinologists in the United States who possess extensive knowledge and training in medical genetics. As a Reproductive Endocrinologist, Infertility & Medical Genetics Specialist, she is highly qualified to assist couples in realizing their dream of parenthood. Driven by her passion for unraveling the complexities of genetics related to reproductive failure, she considers the successful birth of healthy children as the ultimate reward for her work. Dr. Foyouzi is dedicated to helping women understand their fertility potential, including the impact of genetics on infertility and pregnancy loss, and providing tailored solutions to these challenges. She also has a special interest in fertility preservation for individuals with inherited cancer, preimplantation genetic testing for HLA typing or families with a child affected by a genetic disease, and embryo selection for individuals at risk of having a child affected by a genetic or mitochondrial disease. Her objective is to empower each patient to make informed decisions based on their unique circumstances when it comes to family planning.
Dr. Foyouzi has authored and co-authored publications in prominent peer-reviewed academic journals such as Fertility and Sterility, Human Reproduction, and Obstetrics and Gynecology. She has also presented her research at national conferences, including those organized by the American Society for Reproductive Medicine (ASRM), the Society for Reproductive Investigation (SRI), and the Endocrine Society. Additionally, Dr. Foyouzi serves as a reviewer for the Human Reproduction Journal and Obstetrics & Gynecology Journal (commonly known as the "Green Journal"). She actively participates as an abstract reviewer for the American Society of Reproductive Medicine (ASRM). Furthermore, she is a member of the ACMG position statement committee on Preimplantation Genetic Testing for polygenic risk screening on embryos.
Dr. Foyouzi is fluent in English and Farsi.
Please contact us to schedule an appointment using the form below or contact us directly.
We also offer Zoom and Telephone consults to make the process more convenient for you.
Our Locations
Los Angeles
5455 Wilshire Blvd. Suite 1904
Los Angeles, CA 90036, USA
Phone: +1 (323) 525-3377
Canyon Country
26615 Bouquet Canyon Rd Suite #1
Santa Clarita, CA 91350, USA
Phone: +1 (818) 344-8522