Wish for a Baby - Cologne
21-22 October 2023 Cologne, Germany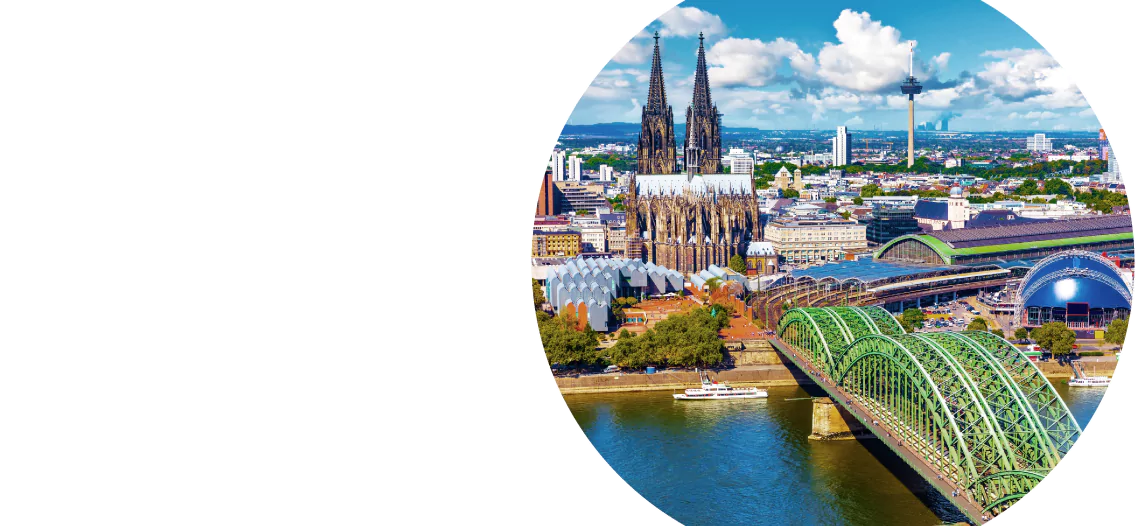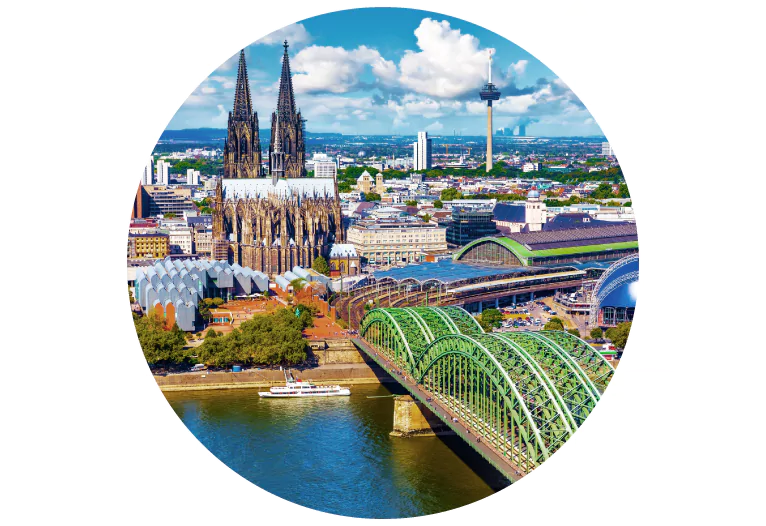 Join us to connect with aspiring parents and top fertility experts. Discuss your concerns, explore options, and benefit from face-to-face consultations with Dr. Vuk Jovanovic.
Event Details:
Date:

21-22 October 2023
Time:

10:00-16:00
Location:

Cologne (Köln), Germany
Address:

Sartory-Säle, Cologne
Here's what you can expect
"Wish for a Baby" is dedicated to everyone hoping to start or expand their family. We welcome individuals of all sexual orientations and relationship statuses. Here's why our event is a must-visit:
Personalized Consultations
Schedule appointments with our distinguished national and international specialists. This includes the opportunity for invaluable face-to-face consultations with our clinic's Medical Director, Dr. Vuk Jovanovic.
Deep Dives into Fertility Concerns
Our experts will address conditions like PCOS, endometriosis, and male infertility. They will also explore the emotional aspects tied to fertility struggles, guiding you through various strategies to enhance fertility. This includes both local and global treatment options tailored for couples.
Extensive Knowledge Sessions
Participate in a comprehensive seminar program featuring over 60 presentations by leading authorities. Visit our information booths to deepen your understanding, gather diverse opinions, and learn about available support mechanisms.
Guidance and Support
The journey to parenthood can be complex. Connect with peers who share your experiences and benefit from the insights of psychologists and therapists specializing in fertility challenges.
Global Expertise
Engage with some of the world's foremost fertility experts, clinicians, and therapists. Discover the latest advancements in fertility treatments and methods, all consolidated in one venue for your convenience.
Experts:
Dr. Vuk Jovanovic – Medical Director at Tree of Life Fertility Center Double board-certified in both the U.S. and Germany.
Dr. med. Ana Jovanovic

– Consultant at Tree of Life Fertility Center Serves as a leading consultant at the German branch of the Tree of Life Fertility Center, offering her extensive knowledge and experience to patients.
Christian Bair

– Proud father of a child conceived with the help of the Tree of Life Fertility Center. He also serves as the Ambassador and Coordinator for fertility topics.
Agenda:
IVF:

Dive into the intricacies and advancements of In-Vitro Fertilization.

Egg Donation:

Understand the process, benefits, and considerations.

Endometriosis:

Addressing its impact on fertility and potential solutions.

Surrogacy:

Addressing common concerns and latest treatments.

Sperm Donation:

Insights into the process and its significance.

Male Infertility:

Addressing common concerns and latest treatments.

Desire to Have Children at 40+:

Challenges, insights, and success stories.

Legal Advice:

Ensuring you're informed and protected throughout your fertility journey.
"Wish for a Baby" event, attendees will delve into the intricate world of fertility. From understanding the specifics of IVF, considering egg or sperm donation, to navigating challenges like endometriosis or male infertility, our experts, including the esteemed Dr. Vuk Jovanovic and Dr. Ana Jovanovic, are here to guide and inform. Special sessions on considerations for those desiring children at 40+ and invaluable legal insights further enhance our comprehensive approach to supporting your fertility journey.
We invite you to join us. Let's take the first steps together towards realizing your dream of parenthood.
Our Locations
Los Angeles
5455 Wilshire Blvd. Suite 1904
Los Angeles, CA 90036, USA
Phone: +1 (323) 525-3377
Canyon Country
26615 Bouquet Canyon Rd Suite #1
Santa Clarita, CA 91350, USA
Phone: +1 (818) 344-8522