SONNY STETSON, MD
International Medical and Scientific Director at Tree of Life Center Mexico
Infertility and Assisted Reproduction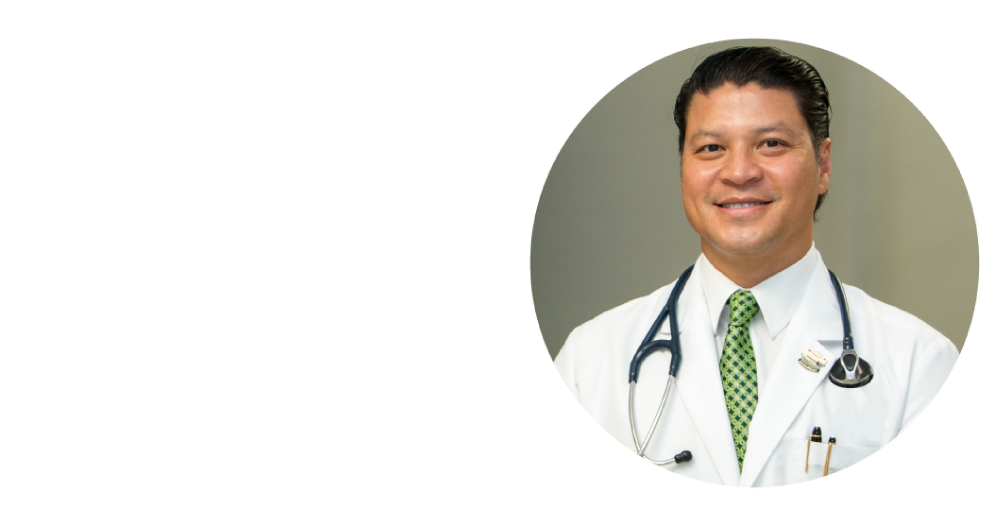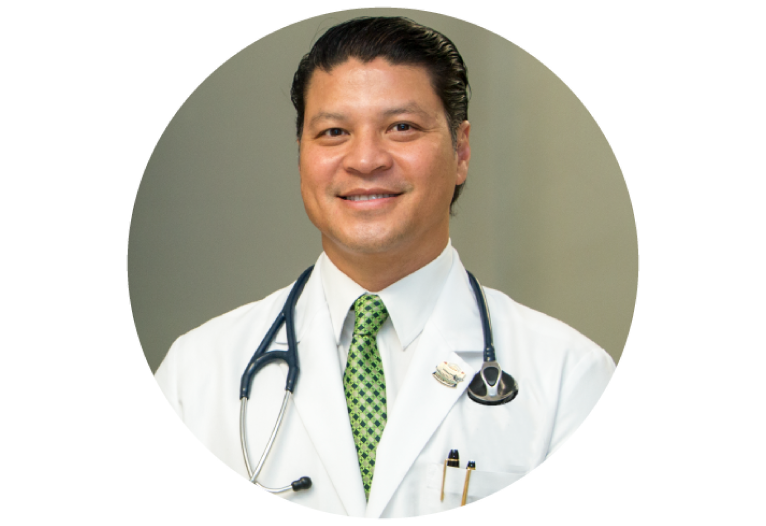 Dr. Stetson joined the Tree of Life Center in 2019 and is the managing director for international patients and 3rd party reproduction
He gained international reputation as one of the most popular doctors serving international patients traveling for treatment to Mexico. He is the medical director of the Tree of Life Center Mexico branch in Guadelajara, Mexico. He has extensive experience on gender selection and Microsort technology. Dr. Stetson is deeply committed to providing a compassionate and respectful environment for patients. "I work with each patient individually to help them begin the treatment plan that will best and most effectively address their individual needs and circumstances. As a father, who has been blessed with 2 beautiful children and losing another, I can relate to the happiness and sadness of parenthood".
Dr. Sonny J. Stetson is dedicated to providing patients with the best possible care when struggling with infertility. He takes pride in his professional career, unremitting medical education, and personal achievements that have positioned him as the International Medical & Scientific Director at the innovative Tree of Life Center for Reproduction in the USA and Mexico. He is the head of the Tree of Life Center egg donation program in Guadalajara, Mexico.
Through integration of fertility internationally, diverse fertility methods, western medical diagnostics, and evidence-based research, Dr. Stetson has helped thousands of patients overcome their fertility obstacles and make their dreams of parenthood a reality.
Dr. Stetson attended the prominent Universidad Autónoma de Guadalajara (UAG), the high-status Baylor College of Medicine, and St. Mary's University. He has written numerous books, published over 30+ international journals and has citations in over 500+ medical journals. He has collaborated with 50+ co-authors and has been cited by 1400+ authors worldwide — and is an active clinical researcher, and lectures extensively at conferences in the USA, Europe, Asia, and Latin America.
As an expert fertility specialist, Dr. Stetson is a prestigious member of many professional organizations, including the American Society for Reproductive Medicine (ASRM), European Society of Human Reproduction and Embryology (ESHRE), British Society for Neuroendocrinology (BSN), Reproductive Biomedicine Online (RBM), Preimplantation Genetics Diagnosis International Society (PGDIS), International Society Fertility Preservation (ISFP), Global Fertility Academy (GFA), American Physician Scientists Association (APSA), and the Leading Physicians of the World (LPW).
Behind an all-encompassing and monumental resume, Dr. Stetson is fluent in English and Spanish. He enjoys numerous charity works internationally, is a wine connoisseur, and an avid golfer.
TESTIMONIALS
Great Doctors! Dr. J and Stetson will take care of you. Dr. Stetson handled my IVF. Excellent doctor, you will be happy to work with him. He is caring and honest. I highly recommend a consultation. After 10 years of trying I am finally pregnant with my first attempt working with Dr. Stetson.
Nancy Pereyra
My sincere thanks to Dr. Stetson for all that he had done to fulfill our dream. We are thrilled to know that we are going to have twins in June. If I could I would give him ten stars and they wouldn't be enough. An amazing and supporting doctor. We highly recommend him.
Giorgio and Diana Melodia
Excellent experience with Dr Stetson at Tree of Life. We had been through many, many fertility procedures and protocols the last 3 years before meeting Dr Stetson and are thrilled to say we are expecting a little girl in April! He's helped make our dreams come true. Very thorough and so easy to reach with any questions or concerns any day or time. A wonderful bedside manner during the procedures as well. I can't recommend him enough.
Kelli Kester Chau
To immediately get in touch with dr. Stetson, please dial 1-833-tlc-docs (1-833 852-3627)
PUBLICATIONS:
1. Thohan V, Stetson SJ, Nagueh SF, Rivas-Gotz C, Koerner MM, Lafuente JA, Loebe M, Noon GP, Torre-Amione G. Cellular and hemodynamics responses of failing myocardium to continuous flow mechanical circulatory support using the DeBakey-Noon left ventricular assist device: a comparative analysis with pulsatile-type devices. J Heart Lung Transplant. 2005 May;24(5):566-75. PubMed PMID: 15896754.
2. Wallace CK, Stetson SJ, Küçüker SA, Becker KA, Farmer JA, McRee SC, Koerner MM, Noon GP, Torre-Amione G. Simvastatin decreases myocardial tumor necrosis factor alpha content in heart transplant recipients. J Heart Lung Transplant. 2005 Jan;24(1):46-51. PubMed PMID: 15653378.
3. Vatta M, Stetson SJ, Jimenez S, Entman ML, Noon GP, Bowles NE, Towbin JA,Torre-Amione G. Molecular normalization of dystrophin in the failing left and right ventricle of patients treated with either pulsatile or continuous flow-type ventricular assist devices. J Am Coll Cardiol. 2004 Mar 3;43(5):811-7. PubMed PMID: 14998622.
4. Bruckner BA, Razeghi P, Stetson S, Thompson L, Lafuente J, Entman M, Loebe M, Noon G, Taegtmeyer H, Frazier OH, Youker K. Degree of cardiac fibrosis and hypertrophy at time of implantation predicts myocardial improvement during left ventricular assist device support. J Heart Lung Transplant. 2004 Jan;23(1):36-42. PubMed PMID: 14734125.
5. Küçüker SA, Stetson SJ, Becker KA, Akgül A, Loebe M, Lafuente JA, Noon GP, Koerner MM, Entman ML, Torre-Amione G. Evidence of improved right ventricular structure after LVAD support in patients with end-stage cardiomyopathy. J Heart Lung Transplant. 2004 Jan;23(1):28-35. PubMed PMID: 14734124.
6. Khan T, Delgado RM, Radovancevic B, Torre-Amione G, Abrams J, Miller K, Myers T, Okerberg K, Stetson SJ, Gregoric I, Hernandez A, Frazier OH. Dobutamine stress echocardiography predicts myocardial improvement in patients supported by left ventricular assist devices (LVADs): hemodynamic and histologic evidence of improvement before LVAD explantation. J Heart Lung Transplant. 2003 Feb;22(2):137-46. PubMed PMID: 12581761.
7. Lisman KA, Stetson SJ, Koerner MM, Farmer JA, Torre-Amione G. The role of tumor necrosis factor alpha blockade in the treatment of congestive heart failure. Congest Heart Fail. 2002 Sep-Oct;8(5):275-9. Review. PubMed PMID: 12368591.
8. Lisman KA, Stetson SJ, Koerner MM, Farmer JA, Torre-Amione G. The role of inflammation in the pathogenesis of heart failure. Curr Cardiol Rep. 2002 May;4(3):200-5. Review. PubMed PMID: 11960588.
9. Vatta M, Stetson SJ, Perez-Verdia A, Entman ML, Noon GP, Torre-Amione G, Bowles NE, Towbin JA. Molecular remodelling of dystrophin in patients with end-stage cardiomyopathies and reversal in patients on assistance-device therapy. Lancet. 2002 Mar 16;359(9310):936-41. PubMed PMID: 11918913.
Connect with us
San Fernando Valley:
18370 Burbank Blvd. Suite 511
Tarzana, CA 91356, USA
Phone: +1 (818) 344-8522
Miracle Mile:
5455 Wilshire Blvd. Suite 1904
Los Angeles, CA 90036, USA
Phone: +1 (323) 525-3377
Canyon Country:
26615 Bouquet Canyon Rd Suite #1
Santa Clarita, CA 91350, USA
Phone: +1 (818) 344-8522